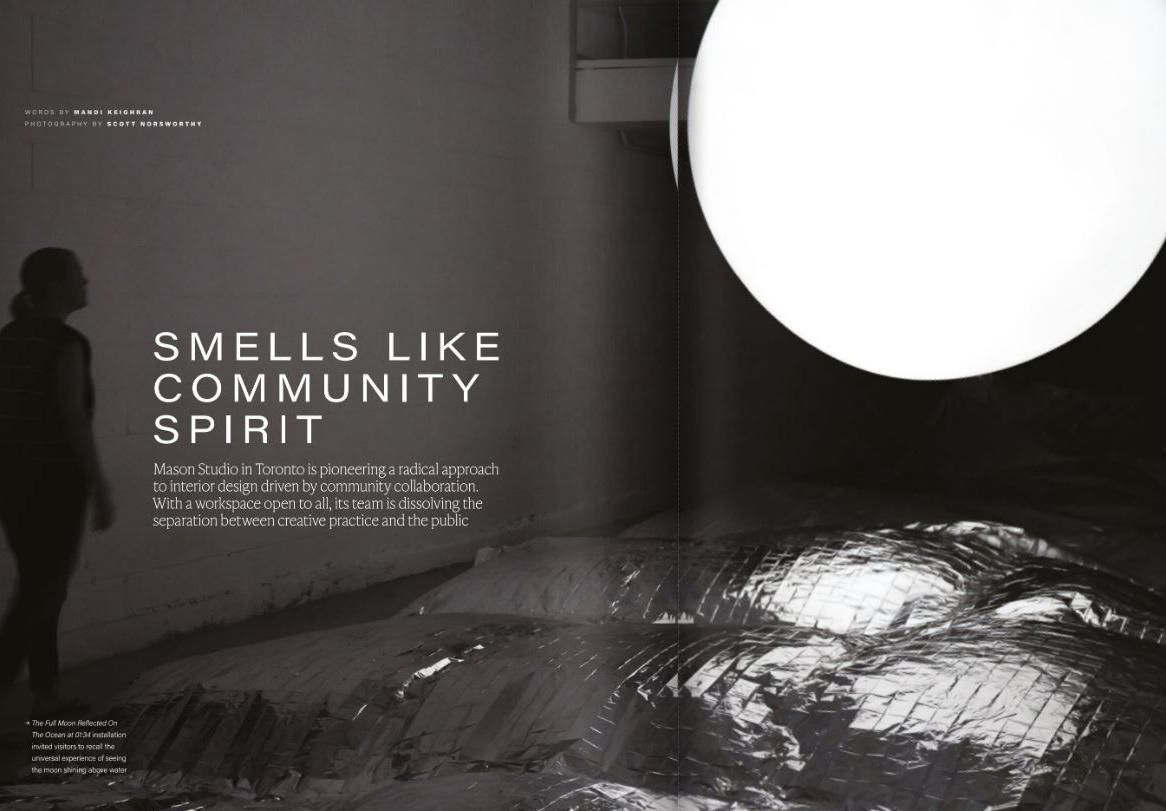 Mason Studio featured in OnOffice Magazine
"Smells like community spirit."
We love an iconic song reference – this one comes by way of OnOffice Magazine! Mason Studio is thrilled to be featured in their autumn 2023 issue under a headline that arrives as we celebrate as one year at 91 Pelham this month!
OnOffice's Mandi Kreighan spoke with Co-Founder and Executive Director, Stanley Sun, about Mason Studio's integrated workspace and cultural hub, and how the office design has extended beyond the team, into its neighbouring community.
"Mason Studio in Toronto is pioneering a radical approach to interior design driven by community collaboration. With a workspace open to all, its team is dissolving the separation between creative practice and the public."
Read the full feature here– now in print and online. Many thanks to On Office for highlighting Mason Studio's work and community hub.