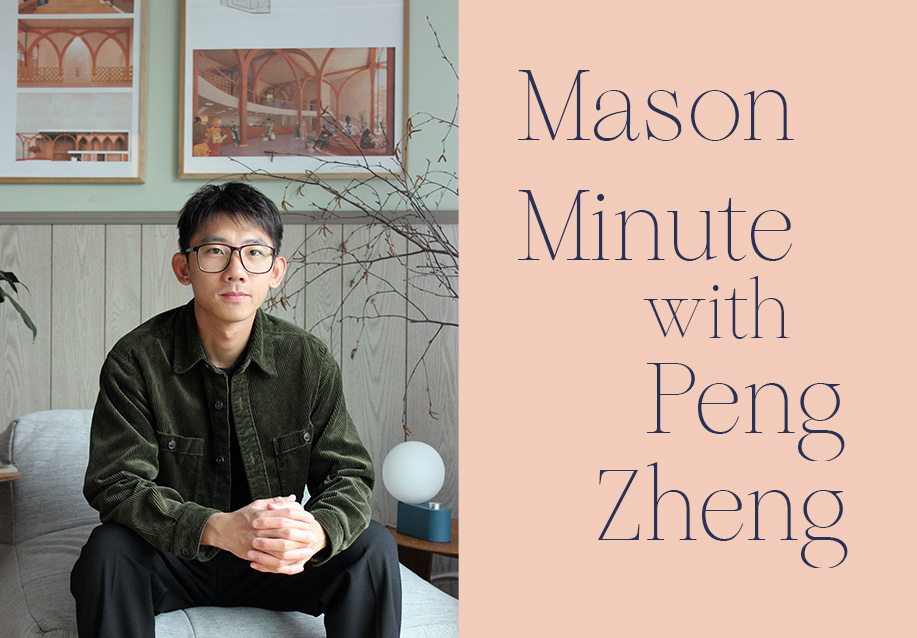 Mason Minute with Peng Zheng
For our latest timestamp in the Mason Minute series, we're highlighting Technical Designer, Peng Zheng. Peng, who is currently completing the Architectural Technician program at Algonquin College, interned at Mason Studio over summer 2023, and brought resonant zeal to the drawing board. Peng's passion for storytelling through design is complemented by his creativity, talent and bright personality.
Peng experiences the world with heart and offers these words of wisdom: "Don't be trapped in inherent thinking. Try to solve problems from multiple perspectives. Constantly explore novel concepts and focus on the feelings of the experiencer."
My personal floorplan for design is motivated by my interest and curiosity in exploring new things since I was a child. When I grew up, I became deeply interested in the changes of space under different occasions, so I often conceived some interesting designs in my mind. However, I had no concept or confidence about whether this idea could be realized, so I chose to engage in technical drawing design. In this way, I can deeply understand and master the internal composition of the structure and different construction technique, which will better assist me to complete the design inspiration that I pursue in my heart.
I am an passionate about creating storytelling for design concepts, telling stories to make people interested in designing products. At the same time, I am also keen on building models and working on construction drawings, which I think is an important stage to verify design ideas.
A design idea that I want to explore further: I want to discover new and interesting materials, explore more possibilities of construction technology, adhere to sustainable design, strengthen the interaction between design and people, and try to introduce technology into design.
Design has taught me: to not be trapped in inherent thinking and try to solve problems from multiple perspectives. To constantly explore novel concepts and focus on the feelings of the experiencer. (I) experience the world with my heart.
Design cultivates community and creates a sense of belonging through trying. Experimentation is a good way to verify a design idea, and it is possible to get feedback from the community through continuous experimentation, and in the process of experimenting, new and better ideas may inadvertently emerge, thus making people interested in them and creating a sense of belonging.
Outside of the field of design, I also like music and cooking. I like listening to music. Through different music, I can feel different cultural backgrounds and at the same time comfort my soul. In the field of cooking, I really enjoy the process of cooking, which is like design. Allocate the ingredients, follow the steps, keep trying, and finally adjust to the taste I like.
Connect with Peng Zheng on Instagram and stay tuned for more time with the Mason Studio team.