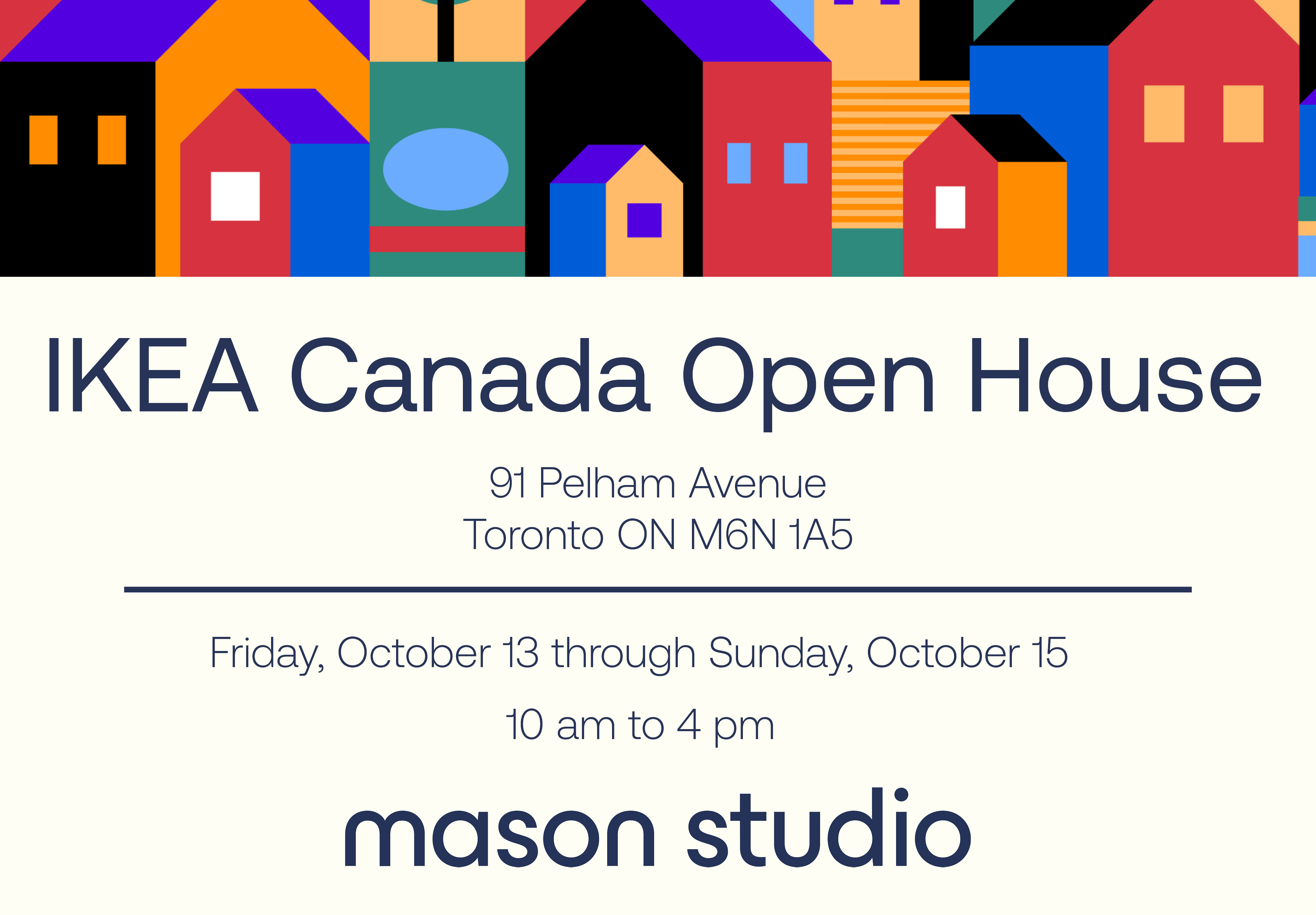 IKEA Canada Open House at Mason Studio
All are welcome at the IKEA Canada Open House, hosted at Mason Studio from Friday, October 13 through Sunday, October 15. The Open House Event celebrates the latest in life at home with curated design and home furnishing inspiration focusing on the past, present, and future.
Explore art installations designed by the Mason Studio team that highlight one of IKEA's most iconic and coveted storage products, the KALLAX shelving series. IKEA will bridge the past and present showcasing '70s and '80s designs with the reveal of its second Nytillverkad collection, and holiday collections such as the Scandinavian-folklore-inspired VINTERFINT collection and the AROMATISK collection designed to support the festivities around Diwali. See how design and technology come together through the recently launched AI-powered and digital experience, IKEA Kreativ. Guests will also be able to preview other seasonal collections and experience a sleep sanctuary with curated tours from sleep experts.
Majority of product displayed will go to Furniture Bank, a Toronto based charity and social enterprise.
Anyone who pops in for a visit can enter for a chance to win a $1000 IKEA gift card, must be an IKEA Family member to enter. 
Visit from Friday, October 13 through Sunday, October 15 - 10 a.m. to 4 p.m.
91 Pelham Ave, Toronto ON | Map
ACCESSIBILITY:
Mason Studio is partially accessible - our ground floor is fully accessible through the front door. Three installations are situated on the ground floor and can be experienced fully upon entry. There is a partially-accessible washroom on the ground floor. For questions and more information, please reach out to ola@masonstudio.com.