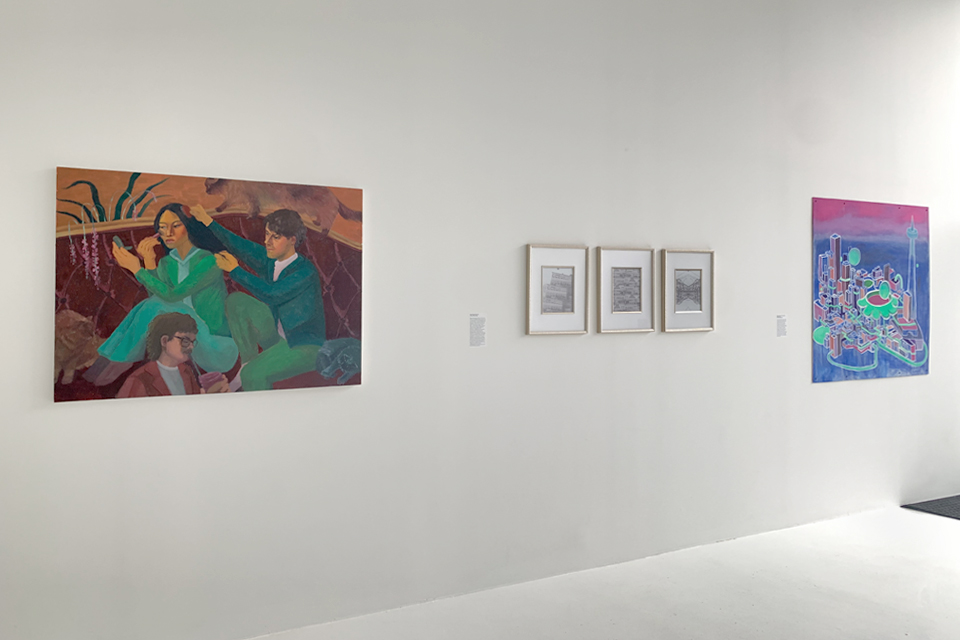 DesignTO Youth Exhibition
Mason Studio recently hosted a DesignTO Youth exhibition in our new gallery space.
DesignTO Youth is a community engagement program which offers youth access to creative disciplines and professionals, culminating in a public exhibition of their work. Working in partnership with SKETCH Working Arts, this year's DesignTO Youth program focuses on place making, involving critical reflections on our individual and collective relationships to space.
Delivered in the form of a six-week residency program plus DesignTO Festival exhibition, youth artists are given opportunities to engage with and discuss civic issues and public space through talks and workshops. The program features talks with Gallery TPW Executive Director Noa Bronstein, artists Benjamin de Boer, Phat Le, Florence Yee and Arezu Salamzadeh, and planner and community organizer Chiyi Tam, plus an empathy mapping workshop with Urban Minds, a non-profit youth engagement organization.
Youth artists include dairysam, Yasmine Hassen, Brian Jiang, Enna Kim, Winston LeYonnick, and Ashley Meza-Wong working across different artistic and design disciplines.